A broad overview of our
accomplishment over the past years
Our Annual Report explains our activities in the economic, environmental and
social scopes in line with our vision and commitments.
We need your support to ensure that every child is equipped with life skills.
BECOME A PARTNER
DONATE NOW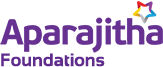 Subscribe to our monthly newsletter now!