Our Advisors who help
in accomplishing our vision
The board that renders strategic advice to our organization
that complement and strengthen the existing board.
Mrs. Devanshi Shah
A professional counsellor based in Singapore, she has contributed significantly towards the introduction of TTT in the Northwestern belt of India, specifically Gujarat. She helped in getting the initial approval from the Gujarat Government in 2010 for the program implementation and facilitated the translation of the original TTT material into Gujarati and Hindi. Along with her husband, she followed this up with regular visits to Gujarat and Rajasthan to help oversee the proper implementation of the program as well as to motivate the various stakeholders of TTT over there.

Mr. Dhimant Shah
An ardent student of Indian philosophy, he was amongst the first to recognise the need for spreading the TTT program countrywide. He has actively assisted his wife, Devanshi Shah, in this endeavour. Professionally, he has been an Investment banker and fund manager based in Singapore.
We need your support to ensure that every child is equipped with life skills.
BECOME A PARTNER
DONATE NOW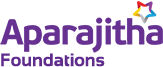 Subscribe to our monthly newsletter now!