"A journey of a Thousand miles begins with a single step"
We took the single step in 2008 and TTT and AlcheMe have reached from South to North and West to East of India in 2023 and are continuously marching forward.
We need your support to ensure that every child is equipped with life skills.
BECOME A PARTNER
DONATE NOW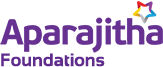 Subscribe to our monthly newsletter now!