Meet our leaders
who are powered by passion
All the missions accomplished and successes made possible
by our leaders' vision, determination and endurance.
Dr Bharath Krishna Sankar
Chairman & Managing Trustee
Bharath Krishna Sankar is the Chairman of Aparajitha Corporate Services Private Ltd, headquartered at Madurai: which is into HR and Compliances related KPO services.  Bharath is a postgraduate in Commerce, a national gold medalist (topper in both
Inter and Final) in Chartered Accountancy and an Associate of the Institute of Cost and Management Accountants of India.
More
Mr Nagaraj Krishnan
Trustee
The Managing Director of Aparajitha Corporate Services Private Limited. A post graduate in both Social Work and Business Management with a keen interest in education initiatives. He was part of the CII – YI's Indian delegation at the G20 Young Entrepreneurship Summit held at France (2011) and Mexico (2012). He was the Founder Chairman of Yi – CII, Madurai chapter.

Ms Durga Krishnamurthy
Trustee
A founding member of the Aparajitha group. She has been a teacher for a major part of her career and is a sounding board for many youngsters. Social causes, especially education and healthcare are closest to her heart. She has been instrumental in the creation of the life skills programme for adolescents and is a major driving force behind it. She has a passion for gardening & cooking.

Mr Dinesh Ramachandran
Trustee
Mr. R Dinesh, 53, is the fourth generation TVS Family member, has worked his way up the organization ladder – as is the tradition in the family. A Commerce Graduate and an Associate Member of Institute of Chartered Accountants of India and Institute of Cost & Works Accountants of India. He is the Managing Director of TVS Logistics Services Limited and Joint Managing Director of T V Sundram Iyengar & Sons Private Limited. Apart from the above, he is also Director for various joint ventures and subsidiaries of these companies.
More
We need your support to ensure that every child is equipped with life skills.
BECOME A PARTNER
DONATE NOW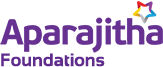 Subscribe to our monthly newsletter now!